Eternal Magic | A Novella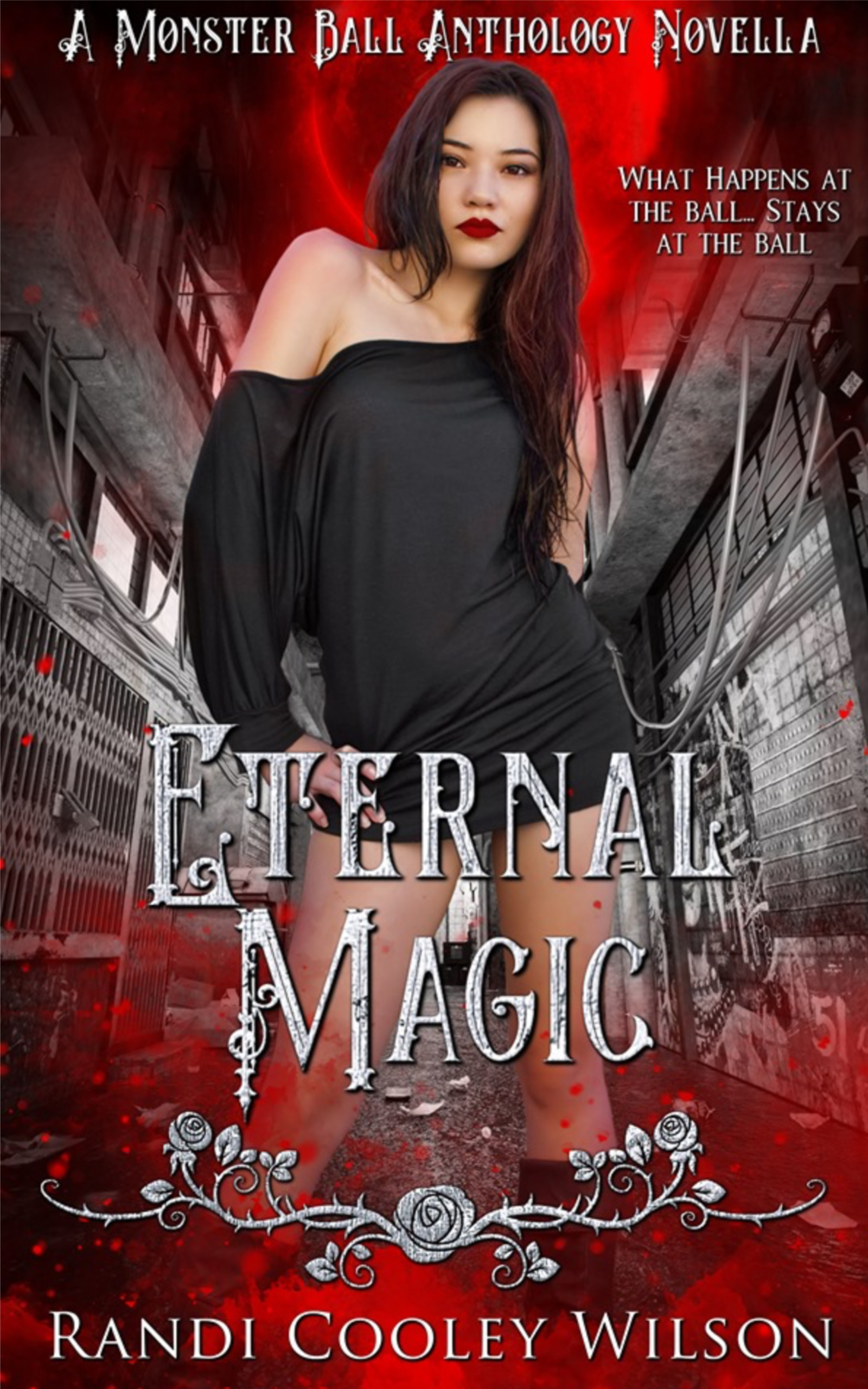 From bestselling author Randi Cooley Wilson comes Eternal Magic, a wickedly addicting standalone paranormal romance novella.
In a different world, we would be each other's obsession. But that isn't this world. In this world, fate will bring us together, as destiny threatens to destroy us.
The card Mage is everything he didn't know he wanted.
Dark. Ruthless. Dominant. Dragneel Estaban is part of the supernatural elite and corrupt, known for his sinister presence hidden under a cunning charm, he is both feared and admired. A threat to the mortal world; he's at the ball for one reason: Eternal Magic.
The dark wizard is everything she can't have.
Alluring. Mysterious. Sexy. Katya Kim is a powerful card mage who can read auras, manipulate futures, and twist fates. Haunted by the past, Katya is accustom to risking her life to protect eternal magic. She's seen firsthand what the consequences are if she doesn't. But is she ready to risk her heart?
In the end, fates will twist.
She has what he wants. He hides his darkness under fire and ice. Yearning for the sexy and magnet dark wizard is a distraction. Falling for the card Mage with a sharp tongue and witty bite is forbidden. One card game raises the stakes in an exciting twist of fate, where darkness and light mix creating something magical. At risk, her life. Or his heart. Find out who wins.
Eternal Magic was a short story in The Monster Ball Anthology Year 2
Will Be Available in Available in Paperback, and e-book