IF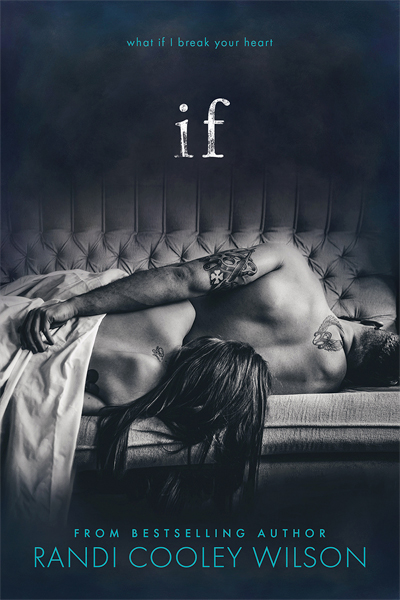 If you knew love would hurt you, would you fall? If you knew love would leave you, would you let it go? If you knew love could never be, would you try? From bestselling author Randi Cooley Wilson comes a love story about heartbreak, second chances, and letting go. The ifs that linger between the pages of this novel will break your heart and stay with you long after the final chapter.
Emerson Shaw thought she'd left her old life behind her, but when she returns home for her best friend's wedding, she has no idea her past is waiting to reclaim her.
Lincoln Daniels never wanted to find love. But when he met straight-laced Emerson, he fell. Hard. The only thing they seemed to have in common was an undeniable mutual attraction, but from the moment he laid eyes on her, there was something about her that called to him. Until he lost her.
Just when Emerson is finally ready to let go and stop existing in a past full of pain and regret, Lincoln returns, turning her life upside down. What begins as a tentative friendship quickly escalates, and the two soon realize that all the ifs lingering between them no longer matter.
What happens when two broken people meet, fall in love, and realize they can never be? What happens when all the what ifs no longer make sense? If you knew your heart would break, would you still fall? This book is intended for mature audiences.
2019 UTOPiA Award Nominee for Contemporary Book of the Year
2019 UTOPiA Award Winner for Best Contemporary Book Cover
2019 UTOPiA Award Nominee for Best Edited Book of the Year
2019 UTOPiA Award Nominee for Best Contemporary Lead
2019 UTOPiA Award Nominee for Hottest Couple of the Year
2019 UTOPiA Award Nominee for Best Book Hangover
2019 UTOPiA Award Nominee for Book of the Year
Will Be Available in Available in Paperback, Hardcover, eBook and Audiobook