Vassago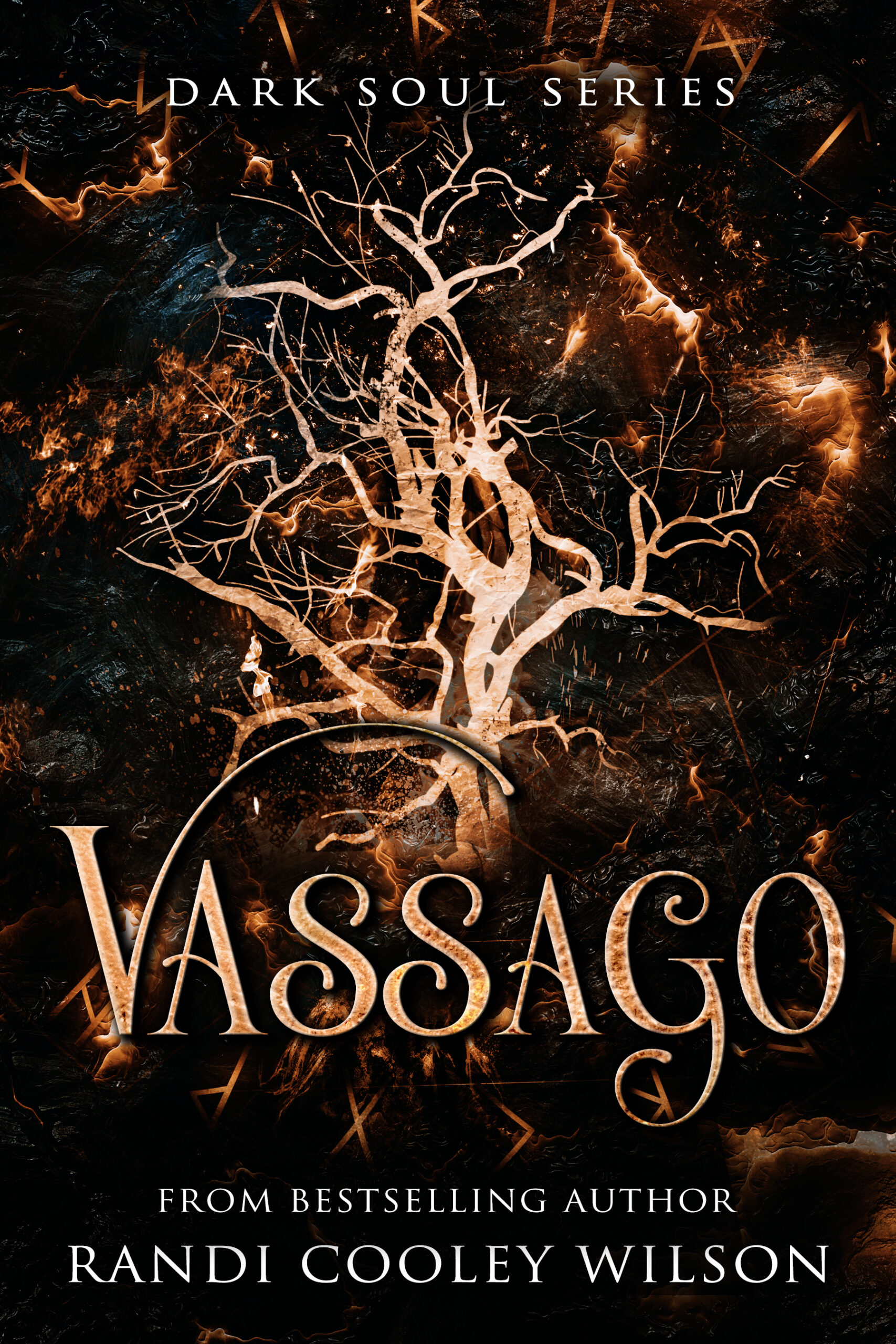 A Seeker with one desire.
A Goddess who safeguards an ancient curse.
Sometimes even love cannot save a dark soul.
Hope Annandale barely manages to survive the Circles, only to end up back at Shadowbrook alone and afraid; while Stone takes his rightful place by his father's side, as Prince Stolas.
Vassago, the Seeker, is possessed by his dark soul, making him a danger to everyone around—except Lore, the beautiful goddess. She has loved Vassago for centuries, but he has always chosen his duty to the Circles above all else, even her.
Torn between duty and love, Vassago and Stone will be forced to decide where their loyalties lie, and whom they will fight for. It will take an ancient curse, and a vow that can't easily be broken, to prevent a war—a battle for revenge and redemption that will ultimately decide the fate of the dark souls' hearts.
In this second installment of the Dark Souls Series, fate curses the brothers and they must navigate ancient deceits and potent forewarnings to save the ones they love. Can the two enemies become each other's saviors? Or will the Circles fall and love fade?
Vassago is the second novel in the Dark Soul series and is a riveting tale of passion, danger and forbidden love. Intended for mature readers 18+ due to language, violence, sexual situations and dark themes.
2019 UTOPYiA Award Nominee for Best Supernatural Cover
2019 UTOPYiA Award Nominee for Best Supernatural Lead
2019 UTOPYiA Award Nominee for BFF of the Year (Stolas/Stone)
Will Be Available in Available in Paperback, Hardcover, eBook and Audiobook