August 3, 2018
HAPPY BIRTHDAY HAVENWOOD FALLS!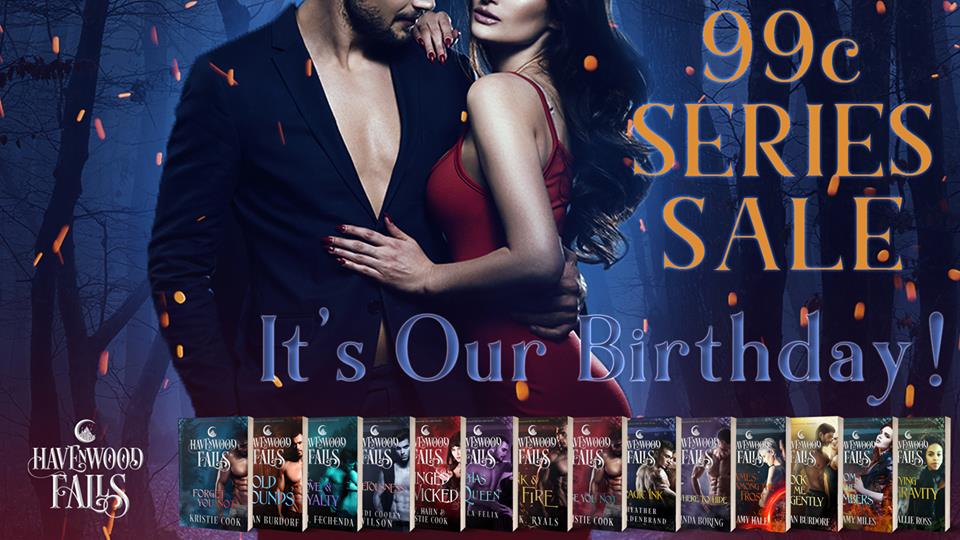 HAPPY BIRTHDAY HAVENWOOD FALLS 
I can't believe it has been a year already!
YOU GUYS! This so huge. If you haven't started the Havenwood Falls series yet, now is the time to do so. To celebrate our 1 YEAR BIRTHDAY, all of the New Adult Havenwood Falls ebooks are $.99 for a limited time! I know, right? If you've read 1 or 2 of the novellas and want to snag some more, this is your chance before they go back up to $2.99 – lol. They're also fun to gift to a reader!
Grab COVETOUSNESS at this price so you can get to know Graysin and Everett if you haven't yet!