June 5, 2018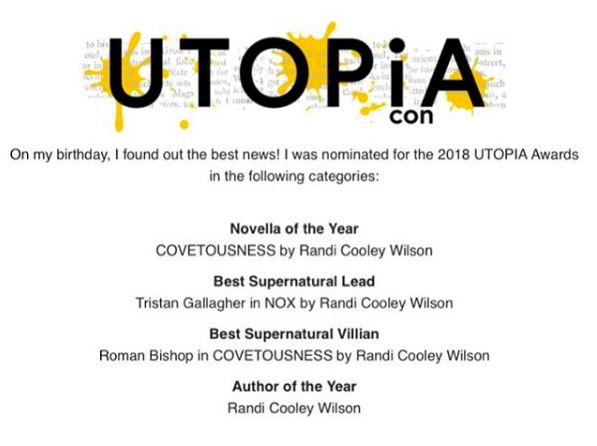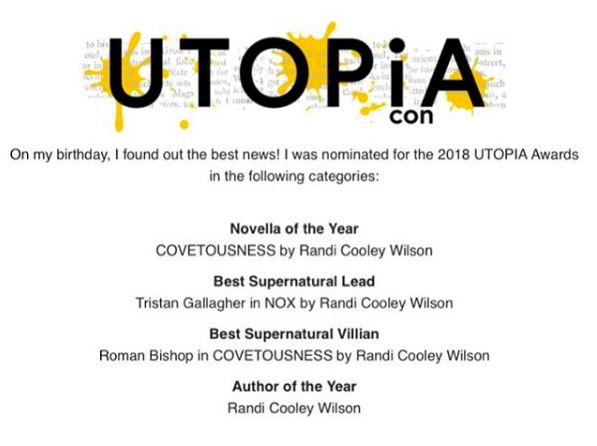 I am so excited and honored to be nominated for the 2018 UTOPiA Awards! AUTHOR OF THE YEAR Randi Cooley Wilson BEST SUPERNATURAL LEAD Tristan Gallagher in NOX BEST SUPERNATURAL VILLAIN Roman Bishop in COVETOUSNESS NOVELLA OF THE YEAR COVETOUSNESS by Randi Cooley Wilson Be sure to vote for all your favorite authors, bloggers, and books before June 15th! Vote Here!
May 23, 2018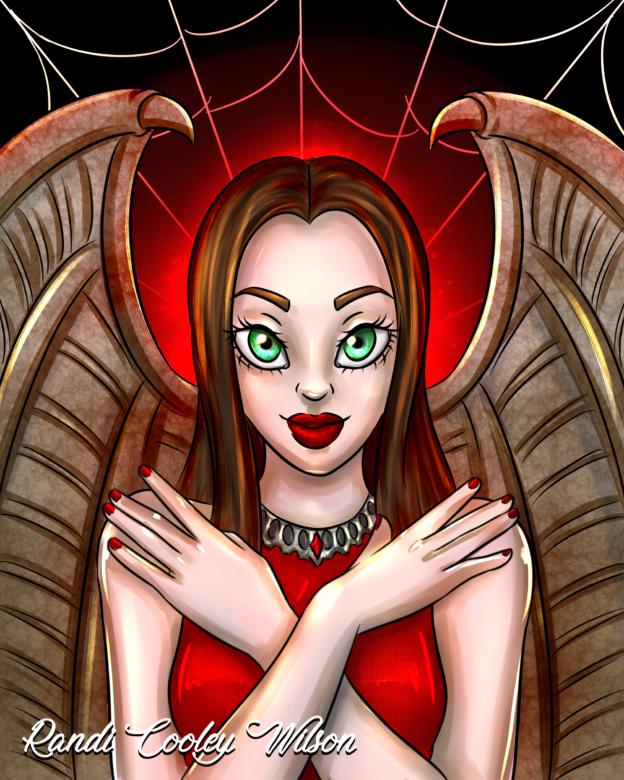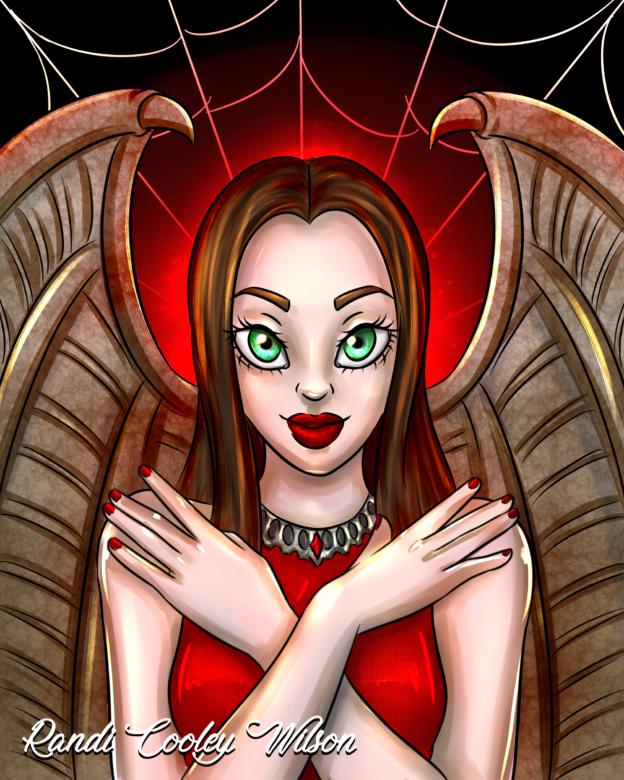 I am very excited to announce that I am one of thirteen authors who will be writing for The Monster Ball Anthology, set to release in October 2018. Are y'all ready for thirteen EXCLUSIVE new adult paranormal stories? Anthology authors include: Nikki Jefford, Raye Wagner, Desni Mallow Dantone, Jennifer L. Weil, Randi Cooley Wilson, Jane Washington, Jennifer Snyder, Stacey Marie Brown, and Heather Hildenbrand. Who will be next? Find out when you join The Monster Ball Facebook group. Join to receive exclusive…
May 23, 2018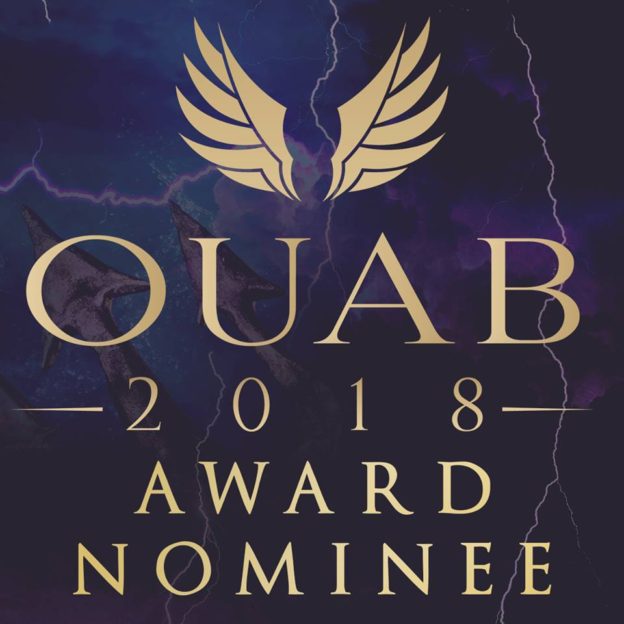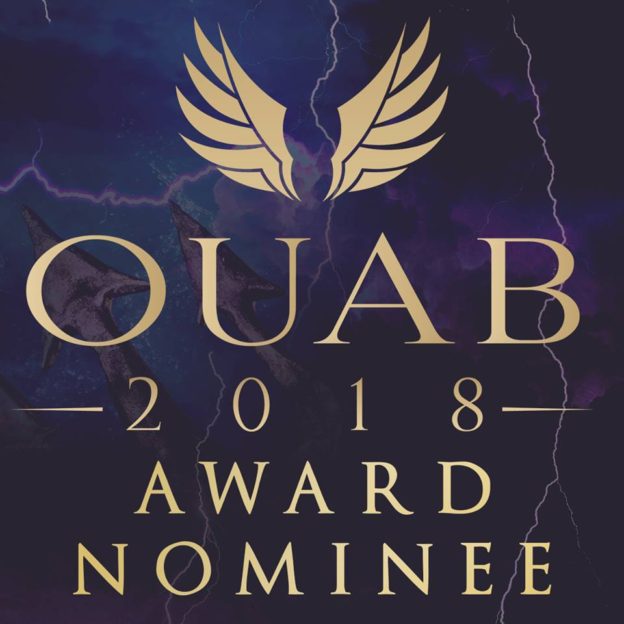 I am beyond humbled and excited to be announced as a Once Upon A Book Nominee for 2018 Author of the Year! For more information on Once Upon A Book and/or to view the  Attending Author List click here.