January 26, 2023
2023 Book Releases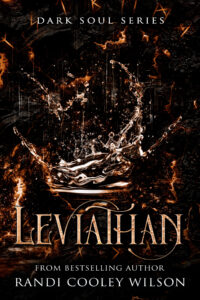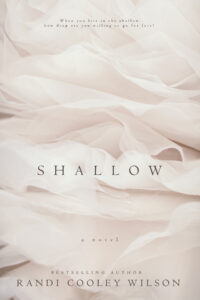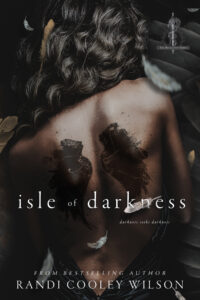 UPCOMING BOOK RELEASES
I'm finally ready to announce that the books you have been waiting for are ready to release!
SHALLOW is a contemporary romance novel, releasing in the Summer of 2023!
From the bestselling author of IF, Randi Cooley Wilson, comes an intense and epic romance about escaping your past and unexpectedly finding your future. Rebel Wade is a successful food and wine freelance writer. When Rebel is given the assignment of her life, interviewing reclusive winemaker Michael Gunner, she has no idea what is in store for her. Michael Gunner is doing his best to survive. With a history of danger and bad decisions behind him, he's determined to make a new life for himself. Until Rebel stumbles into his world. How deep are you willing to go for love when you live in the shallow?
LEVIATHAN is the final book in the Dark Soul Series and is releasing in the Fall of  2023!
He's the demon prince of envy. She's the daughter of Medusa. Even when your soul is dark, matters of the heart are rarely simple. Hope Annandale would go through hell and back for those she loves—and she has, literally. In the last installment of the Dark Souls Series, the battle for power over the Circles ends, and a sacrifice is made that could destroy it all. Leviathan is a magical journey of passion and sacrifice that tests the theory that true love prevails in the end. It's the final novel in the Dark Soul series and is a riveting tale of passion, danger, and forbidden love.
ISLE OF DARKNESS is the last book within The Revelation Series, releasing Early 2024!
From bestselling author Randi Cooley Wilson comes a new novel in the Revelation and Royal Protector Academy series. Isle of Darkness is Striker and Umbria's story. In their world, darkness seeks darkness. The Isle of Darkness is a full-length book based on the short story found in The Monster Ball Anthology (Year One). The prequel can be found in this novel under bonus material. For the best reading experience, it should be read after the Royal Protector Academy trilogy.
Thank you so much for patiently waiting while my team and I have worked hard to finish these books and be ready to be added to your reading libraries.
xoxo Randi