Isle of Darkness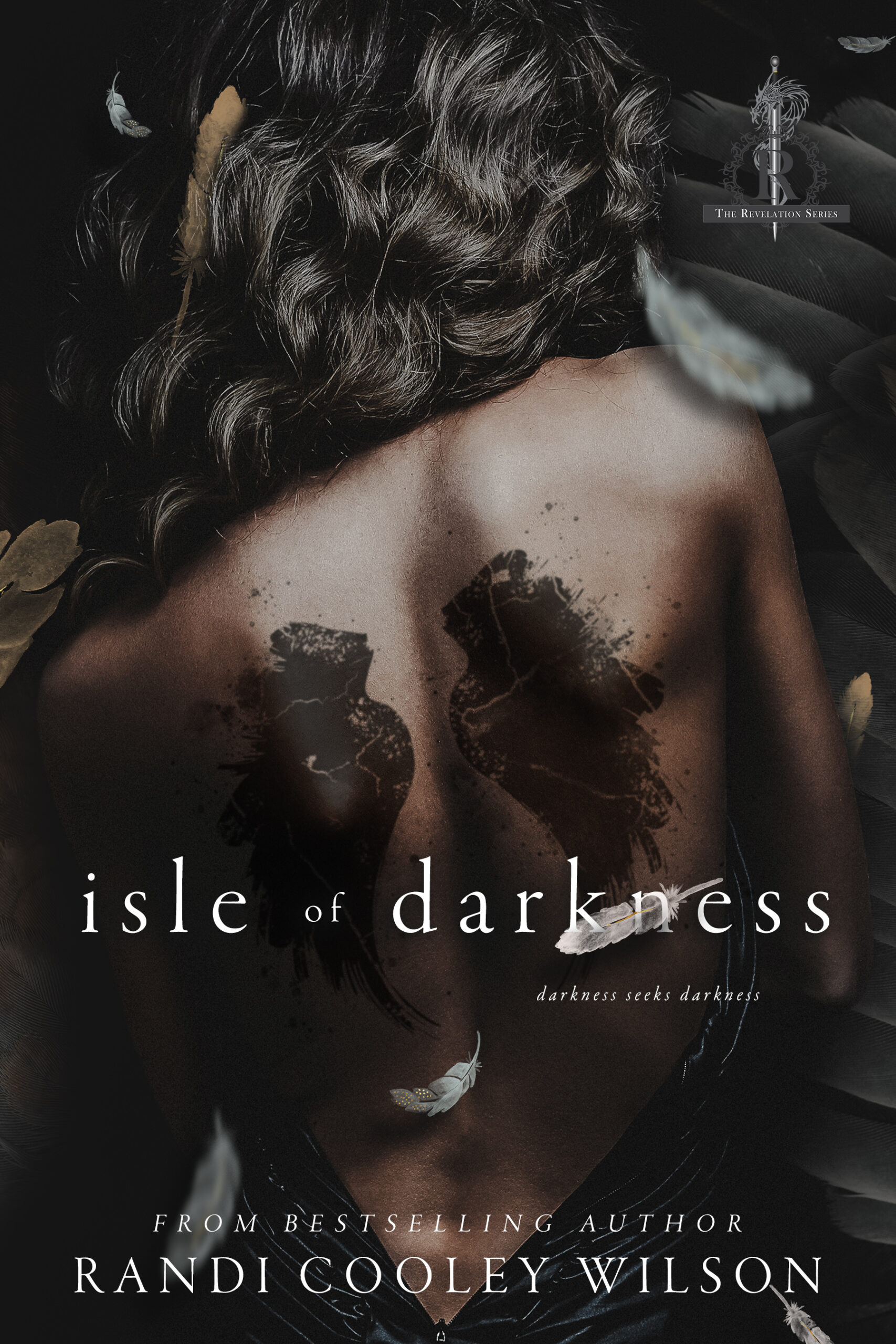 From bestselling author, Randi Cooley Wilson comes a new novel in the Revelation and Royal Protector Academy series. Isle of Darkness is Striker and Umbria's story. In their world, darkness seeks darkness.
Striker Gallagher is the heir to the gargoyle race, a future king who never wanted to become a royal protector. Regardless, his fate was sealed two generations ago. Now, he has been appointed to protect the queen of the Caballucos del Diablu. The problem is, her bloodline is dark, not divine, which means she embodies the very immorality he was created to protect others from. She is his enemy.
Umbria Mendoza is a powerful demon fairy. A queen who is about to awaken, one who doesn't want to rule. For the past year, she has hidden and lived in the human world while a traitor threatens her kingdom—known in the supernatural world as the Isle of Darkness.
To protect Umbria, Striker must pose as her intended mate. All he has to do is keep her alive long enough to find out who is threatening her reign. As long as he doesn't get wrapped up in her, he'll have no trouble fulfilling his duties. What he doesn't know is that protecting her is going to turn his world upside down. And while Striker comes from a long line of epic love stories, he doesn't plan on having one of his own.
But fate has other plans.
The Isle of Darkness is a full-length book based on the short story found in The Monster Ball Anthology (Year One). The prequel can be found in this novel under bonus material. For the best reading experience, Isle of Darkness should be read after the Royal Protector Academy trilogy. Intended for mature readers.
Releasing: Early 2024
Will Be Available in Available in paperback, e-Book and Audiobook