October 22, 2018
Do You Have Your Invitation to The Monster Ball?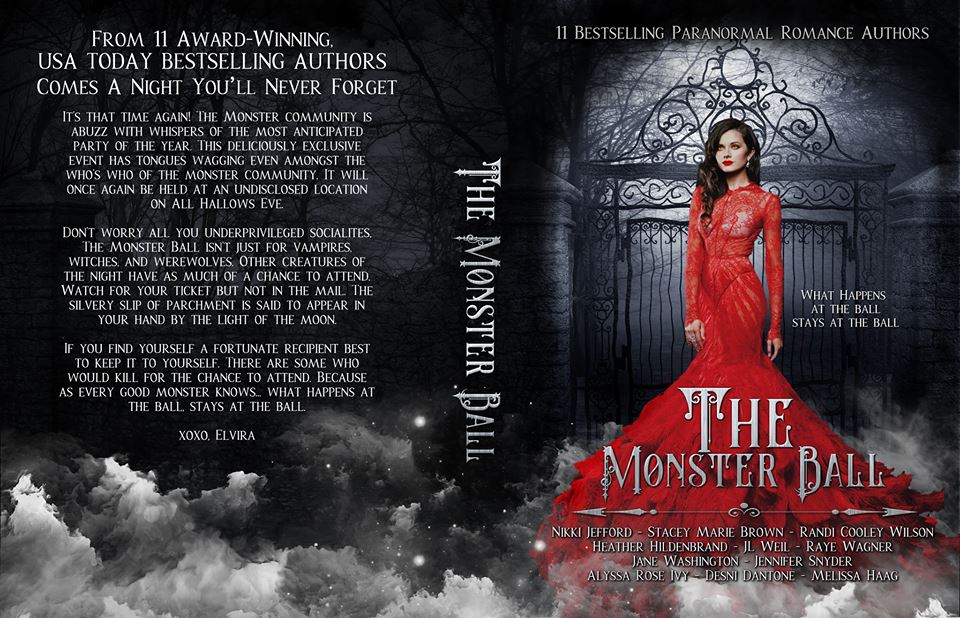 The Monster Ball Anthology Releases TOMORROW!
Special Pre-Order Price of 2.99*!
11 Brand New, New Adult Paranormal Romance Stories From 11 Award-Winning and USA TODAY BESTSELLING AUTHORS!
It Will Be A Night You'll Never Forget.
Reserve Your Spot At the Ball Today and Preorder Here!
It's that time again! The Monster community is abuzz with whispers of the most anticipated party of the year. This deliciously exclusive event has tongues wagging even amongst the who's who of the monster community. It will once again be held at an undisclosed location on All Hallows Eve.
Don't worry all you underprivileged socialites, The Monster Ball isn't just for vampires, witches, and werewolves. Other creatures of the night have as much of a chance to attend. Watch for your ticket but not in the mail. The silvery slip of parchment is said to appear in your hand by the light of the moon.
If you find yourself a fortunate recipient best to keep it to yourself. There are some who would kill for the chance to attend. Because as every good monster knows… what happens at the ball, stays at the ball.
xoxo, Elvira
Listen to "MONSTER" The EXCLUSIVE theme song of the ball! Written and Performed By POT&KETTLE
iTunes | Amazon Music | Google Play
PRICING NOTE: $2.99 is price through release (October 23rd). After the 200,000+ word, 700 page anthology will increase to $5.99.