December 3, 2019
SHALLOW COVER REVEAL EXCLUSIVELY AT FROLIC!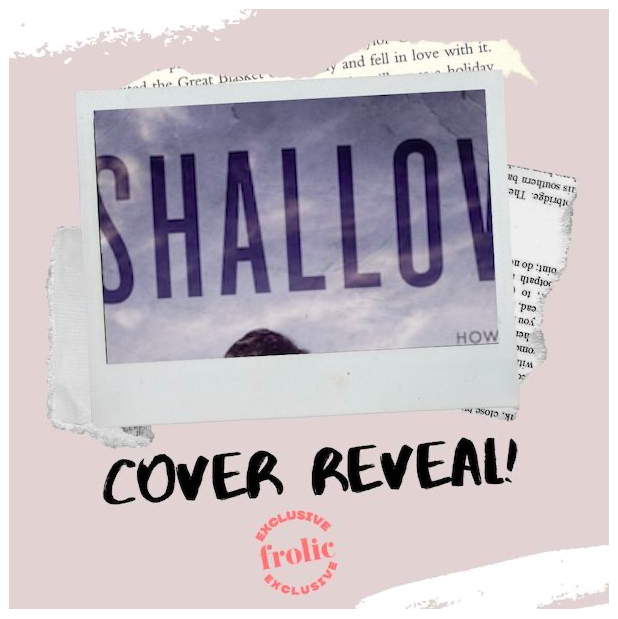 SHALLOW | A NOVEL
If you loved IF, my second contemporary romance novel, SHALLOW is releasing in February!
Shallow | A Novel by Randi Cooley Wilson
Genre: New Adult Contemporary Romance
Cover Design: Hang Le @ByHangLe
Releasing: February 14, 2020
Amazon and B&N Preorder Coming Soon!
From the bestselling author of IF, Randi Cooley Wilson comes an intense and epic romance about escaping your past and unexpectedly finding your future.
Rebel Wade is a successful food and wine freelance writer. At thirty-two, she is just learning how to adult. But when Rebel is given the assignment of her life, interviewing reclusive winemaker Michael Gunner, she has no idea what is in store for her. She thought she could handle him.
But she was wrong . . .
Michael Gunner is doing his best to survive. With a history of danger and bad decisions behind him, at thirty-five he's determined to make a new life for himself on his family's vineyard in the Marlborough region of New Zealand.
Until Rebel stumbles into his world . . .
Rebel thought she knew heartbreak before she met the darkly handsome winemaker. And as many times as he pushes her away, deep down all Michael wants is her. But life has other plans. When you live in the shallow, how deep are you willing to go for love?
This standalone novel is intended for mature audiences.