November 12, 2019
DARK PARADISE | AVAILABLE NOW!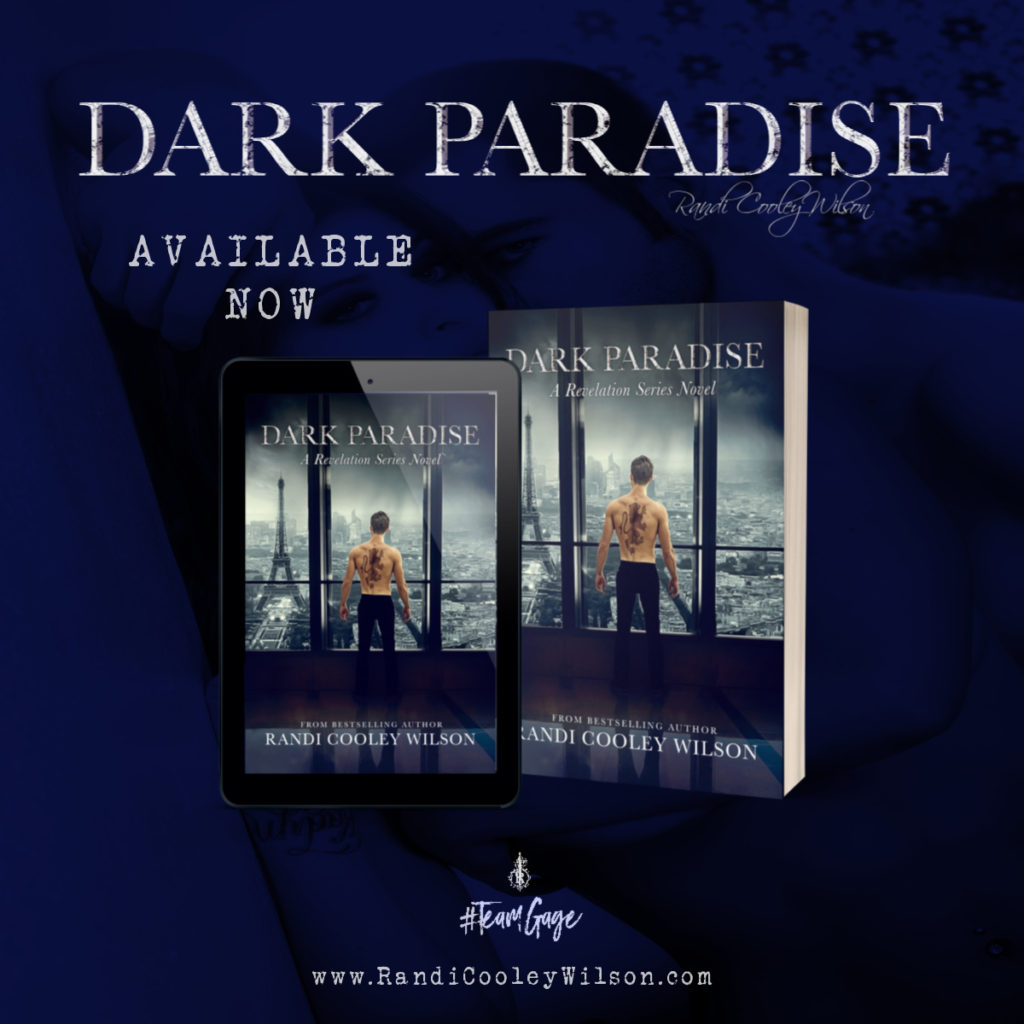 DARK PARADISE | AVAILABLE NOW!
"I've been waiting for Gage's story for a long time, and let me tell you it was so worth the wait. The raw emotion, Randi portrays in this book is nothing less of incredible. Nassa and Gage are my new favorite addiction from beginning to end. If I could give this book more than 5 stars I would. READ THIS BOOK!! #alwaysteamgage"
Chyenne, Goodreads ⭐️⭐️⭐️⭐️⭐️
Dark Paradise | A Revelation Series Novel
By Randi Cooley Wilson
Genre: New Adult Paranormal Romance
Cover Design: Hang Le @ByHangLe
Grab Your Copy:
Amazon
Amazon UK
Amazon AU
Barnes and Noble
Apple Books
I lost the one person who gave my life meaning and purpose. My love. My soul. My only reason for breathing. Unwilling to bury her memory, my heart turned reckless and my soul darkened. Then she walked into my life.
It was only supposed to be a moment. Just one. A moment where I could get lost in someone else and forget my pain. In that one moment, she saved me from the memories that found me in the dark. She tore my world apart. Wrecked me. And with one kiss, she changed everything.
Her love became my dark paradise.
Dark Paradise is the story of the Revelation Series' Gage Gallagher. It is meant to be read after the bestselling Revelation series and/or Royal Protector Academy novels. Intended for mature readers.