October 26, 2018
DARK PARADISE | USA TODAY HEA HOT PREORDER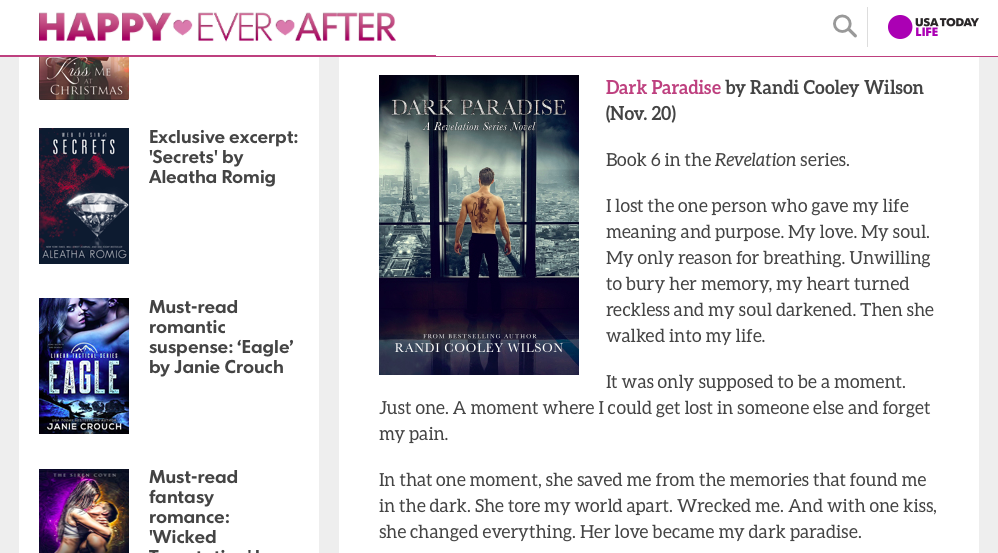 DARK PARADISE | A REVELATION SERIES NOVEL
FEATURED ON USA TODAY'S HAPPY EVER AFTER HOT LIST!
A huge thank you to everyone who has preordered Dark Paradise! I am so grateful.
Gage's story will be releasing in January!
Preorder Dark Paradise here!
Dark Paradise, Gage Gallagher's book, is a the sixth book within the Revelation Series and is meant to be read after the Revelation Series.