Restoration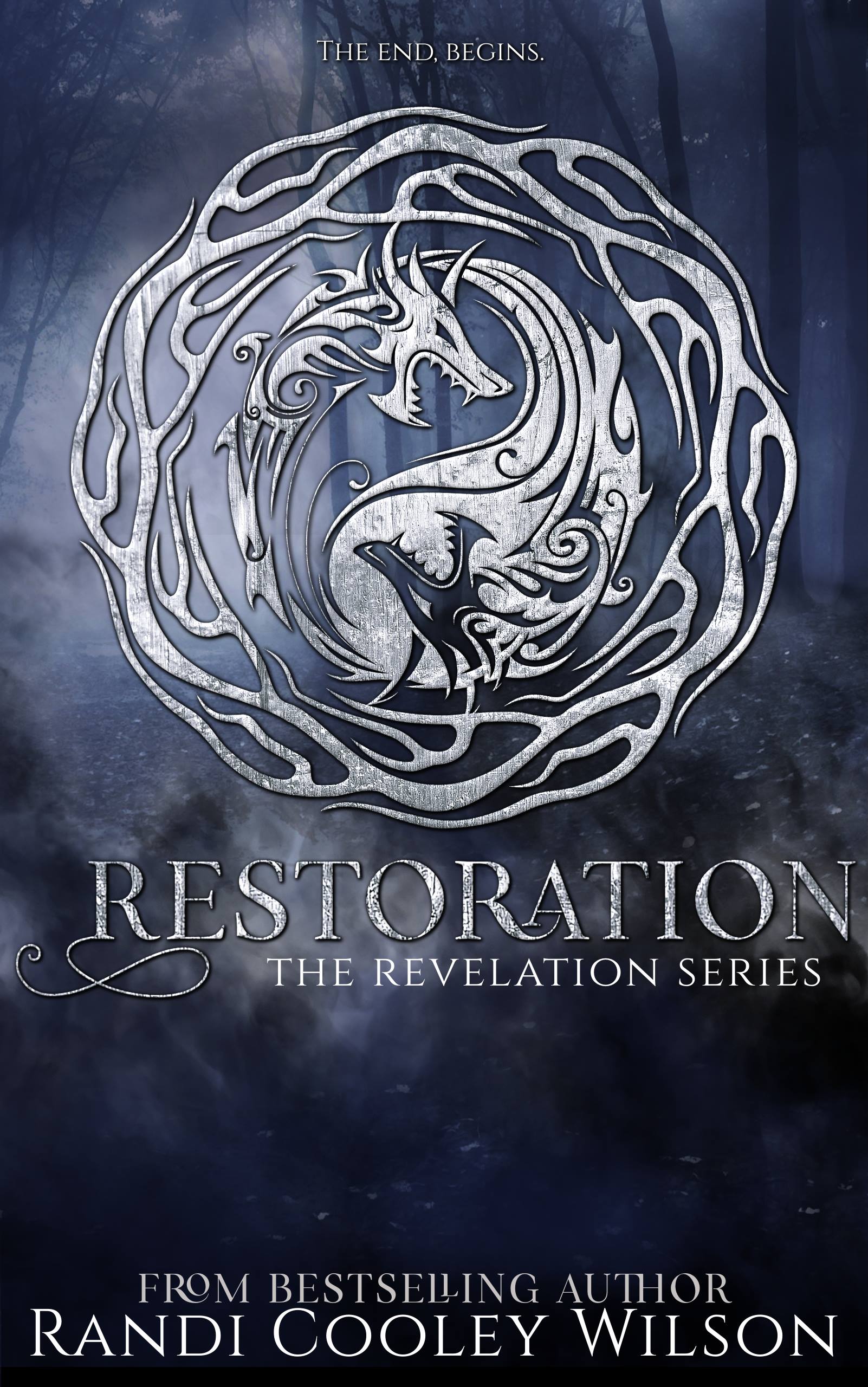 If your heart was full of love, could you give it up? Would you run? Would you fight? Would you fall, to fate? Randi Cooley Wilson's bestselling Revelation Series comes to an epic finale in Restoration.
When the skies darken and love in its truest form is tested, would you run? When death becomes silence and battle lines are drawn, would you fight? If you had to sacrifice, to save the one you loved, would you fall to fate? Would you dare to let it all go?
Eve Collins will do anything to save those she loves, especially her gargoyle protector and mate, Asher St. Michael. With the world crumbling down around them, Eve and Asher must face the final battle between darkness and light. A battle that will end with a great sacrifice. The end, begins.
Restoration is the unforgettable finale of The Revelation Series. A journey of self-discovery, love, and sacrifice. Readers gripped by The Revelation Series will be enthralled by Restoration. Intended for mature readers.
The bestselling Revelation Series is a journey of self-discovery, love, and sacrifice. Restoration is the final full-length book within the series, which is meant to be read in release order.
Will Be Available in Available in Paperback, e-Book and Audiobook