Restraint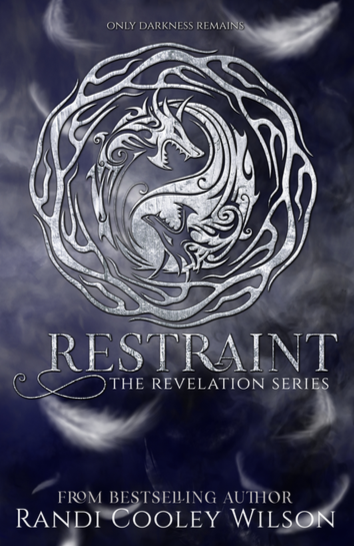 Readers captivated by The Revelation Series will be taken to new heights in the sequel to Randi Cooley Wilson's bestselling addictive pleasure Revelation. In Restraint, a forbidden love will become deeper, a loyalty will be tested, and only darkness will remain.
One revelation changed everything, turning Eve Collin's world upside down, filling it with grief, questions of identity, and allegiance. As she flees enemies who refuse to give up, Eve must also face the mounting attraction between herself and her gargoyle protector, Asher St. Michael. Will she every truly be safe? How much is she willing to sacrifice and what does her future hold?
Restraint is an addictive pleasure; a spellbinding continuation of The Revelation Series. A journey of self-discovery, love, and sacrifice. Readers captivated by Revelation will devour Restraint. Intended for mature readers.
The bestselling Revelation Series is a journey of self-discovery, love, and sacrifice. Restraint is the second full-length book within the series, which is meant to be read in release order.
*****2016 PENNED CON BEST AUDIOBOOK NOMINEE*****
Will Be Available in Available in Paperback, e-Book and Audiobook